Design, supply and installation of intercom systems to suit commercial, industrial and mining sectors.
AVE Technologies employs highly-trained engineering staff that can custom design intercom systems to suit your exact needs. From truck communications to modified off-the-shelf intercom equipment to suit specific applications for industrial and mining sectors.
Our customised intercom systems can include paging and telephone integration and any other specific requirements. Contact us to discuss your particular application, and we can design and install an intercom system to meet your needs.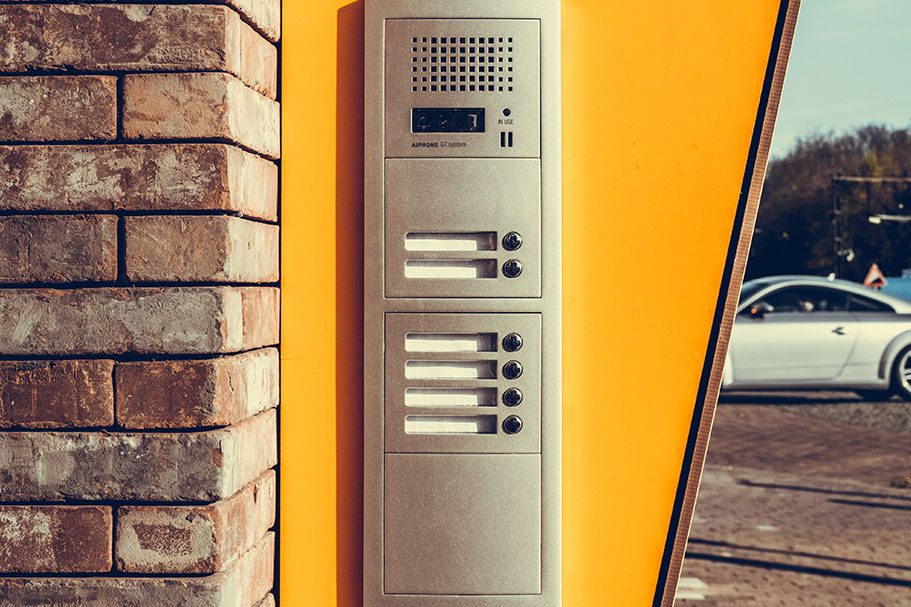 Intercom Systems We Use:
Aiphone
Aiphone products range from simple do-it-yourself door answering units to sophisticated video entry security systems, complex microprocessor-based commercial systems, and luxury condo/apartment security/communication systems. They are unrivalled in design simplicity, technical excellence and reliability.
Every Aiphone system results from meticulous attention to detail: contemporary European style design, the finest quality hardware and circuitry, engineered, built and 100% pre-tested for sustained trouble-free service.
Stentofon
We supply and install Stentofon industrial-grade intercoms. With over 60 years of experience in the communication business Stentofon's competence in loud speaking applications of amplified, hands-free communication technology is unmatched in the industry. Market-orientated product development, strict quality control and state of the art technology have led to STENTOFON becoming the world leader of internal communication solutions and systems. All systems conform to Quality System Standard ISO9001.
SIP support for integration to any iPBX
Certified Cisco Compatible and Avaya DevConnect Compliant
Support integration with 3rd party management tools via open protocols
Integrated data switch with advanced networking and security functions
Relay output for remote control, e.g. doors, signal lamps and gates
Powered from the IP network cable using Power over Ethernet (PoE)
Superb audio quality – high bandwidth codec, active noise cancellation, acoustic echo cancellation and high output power amplifier.
We provide quality Intercom services across Newcastle, Central Coast, Hunter Valley, and the Mid North Coast. For areas outside of these locations, don't hesitate to enquire with our team.