AVE Technologies employs specialist MATV system engineers, installers and technicians.
AVE Technologies is a Foxtel approved installer and can install a commercial-grade system to suit hotels, motels, apartments and aged care facilities. Since the move to digital transmissions, it is essential that the system is engineered correctly and can supply the precise digital signal level to the television to ensure interference-free reception.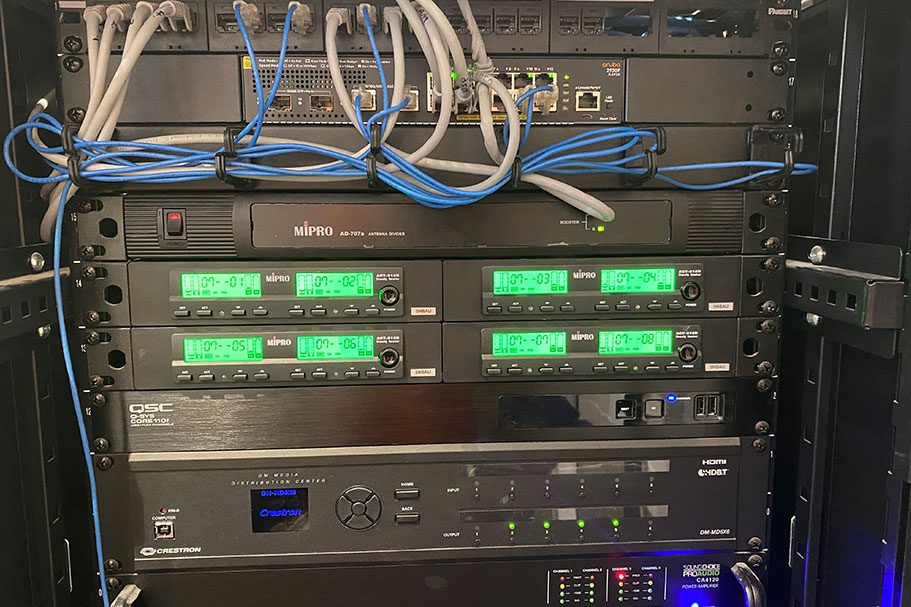 The MATV system has evolved from a basic free-to-air distribution system to a cabling system that integrates free to air, PAYTV, CCTV, reverse path signalling, and in-house movies. We can distribute MATV systems over optical fibre to allow extremely long runs.
AVE Technologies has the expertise to work with fibre and coaxial cable to design a solution for your application. We can incorporate Digital modulators into designs to distribute in-house TV channels or closed-circuit television cameras. IPTV and digital signage is another technology that now distributes content via Ethernet.
Contact us to discuss your MATV requirements, and we can design & install a suitable solution to meet your requirements. Our commitment to consistent employee training and maintaining the latest available test equipment ensures that we stay at the competitive edge of the MATV market.